Restaurant

Top-quality traditional cuisine served in elegant surroundings – this is what makes Le Provence a top restaurant in the region.
Brigitte Philippot is a chef who draws her inspiration from flavours of the local terroir and what is fresh at the daily market to make her own home-made foie gras, her renowned dish of fried ceps from the undergrowth in the local forests, her croustillant of apple boudin and the lamb that she sources from her brother, a sheep farmer 12 km from Lanarce.
These are authentic flavours to delight gourmets and fine diners.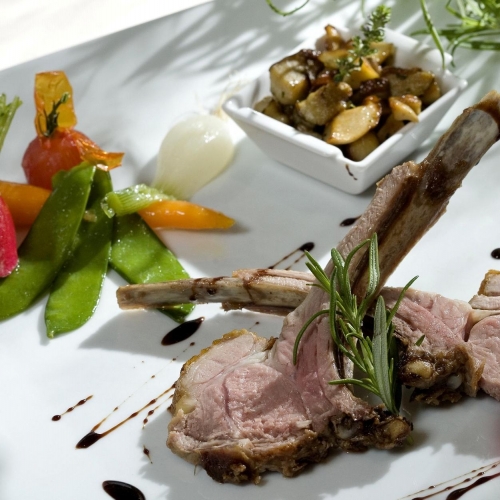 Carte & menus
"Home made"
Le Provence Hotel has a range of different set menus:
"Local products" Set Menu

:

21.50 €

i

"Logis de France" Set Menu

:

24.50 €

i

Countryside Set Menu

:

29.50 €

i

Starter + Main course

:

13.90 €

i

Main course + Dessert

:

13.90 €

i

Starter + Main course + Dessert

:

17.80 €

i

Childrens' Menu

:

9.80 €

i

Vegetarian Set Menu

:

21.00 €

i

"Gourmet" Set Menu

:

40.00 €

i

A La Carte Menu
Regionnal products
Products for sale at reception
Home-made duck foie gras (vacuum packed)
Jam (strawberry, wild blueberries from the Ardèche, apricots, rhubarb and apricot)
Other local products for sale at reception
Green Puy lentils (AOC)
Ardèche Sweet-Chestnut Liqueur
etc